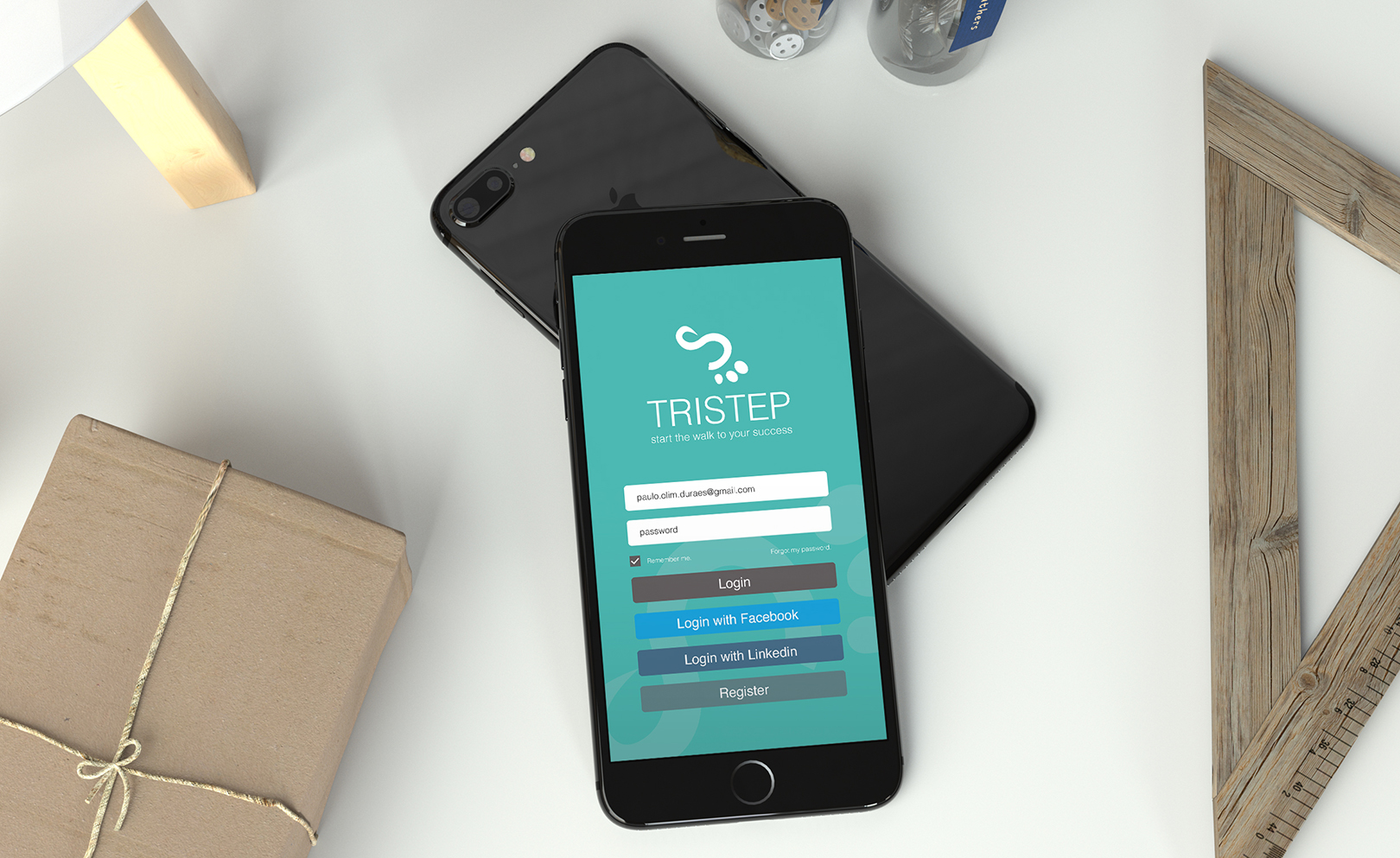 Main Goal
Help people manage and make their non budget projects left behind come life.
Functional Goals
Contribution and construction of various projects;
Recommendation of skills and suggestions of the right person for the job;
Research for skills;
Reviews;
Ordering by categories (country, skills, type, rank);
Chat (normal chat and project chat);
Integration with LinkedIn and Facebook.
Competitors:
Chaordix (http://www.chaordix.com/)
Joins workers in a way that the team work stays more productive;
Creates communities to discuss several activities;
Amplifies the collective capacities;
Pushes the improvement of organisational processes;
Can search for specific skills.
Rent a Corder (http://www.rent-acorder.com)
Finds the right person and searches for the right person for the project based on what the individual wants to spend;
Makes available freelancers from companies all over the world.
In a way the Tristep app has a totally different goal from the ones evaluated. There is nothing out there in the market just to help freely people's personal projects.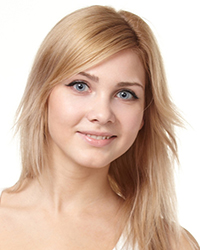 Name: Francisca Neves.
Age: 24.
Occupation: Personal Trainer.
Status: Single.
Location: Aveiro, Portugal.
Qualities: Ambitious, Sociable, Generous.
Frustrations:
Slow internet;
Noise;
Rain.
Bio:
Francisca has a good group of friends and enjoys spending her time doing sports, watching TV series and playing computer games. She loves having a healthy diet!
Being sports, her main area of interest, she also has as passion for fashion and as such, she likes to keep up with the trends.
Her smartphone and tablet are the essential assets in her life, cause she uses them very often to communicate with her family and friends.
Francisca loves to travel within tight budgets, to get to know new cultures. She loves life feels like a happy person.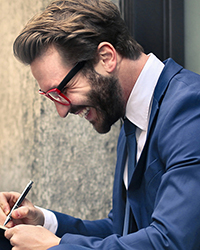 Name: Jorge Nuno.
Age: 22.
Occupation: Worker and student.
Status: Single.
Location: Porto, Portugal.
Qualities: Responsible, sociable and hard working.
Frustrations:
Software flaws;
Complicated things;
Irresponsible people.
Bio:
Jorge is a student worker, he has no time to be with his group of friends. But whenever he can he goes out with his friends and watches football games.
As he spends his days studying he uses lots of Facebook, Google
Drive, E-Mail and often uses Dropbox to manage his work and share his
Files.
He is currently developing banking management software. He usually joins with his co-workers to work on a platform that simply function, without extra features.
He has the dream to travel when you finishes his master's degree and spend more time with the ones he loves.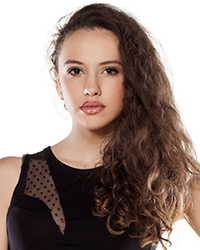 Name: Rita Pires
Age: 24
Occupation: Student
Status: Single
Location: London, United Kingdom.
Qualities: Affectionate, honest, tolerant.
Frustrations:
Disorganization;
Bad communication;
Going on the bus.
Bio:
Rita as any student uses Facebook a lot to meet new people. In college she always has a hard time sharing files and communicating with her group, because there are so many schedules incompatibilities.
As such, mostly uses Facebook for its communication and work management.
She would love to have a professional and free communication channel.
Rita is a happy person, because whenever she can she dedicates herself to her passion, furniture restoration.
Storyboard
After having the persona in place, it was important to know the context at which such app would be used as well as the tasks performed.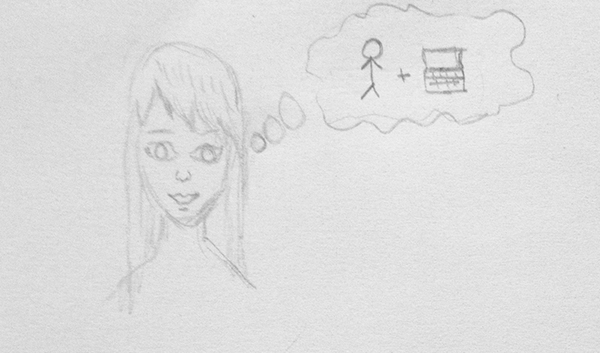 1. Eva has just got out from university, she has a great project she wants to work on. The problem is that eva still needs a programmer to help her out.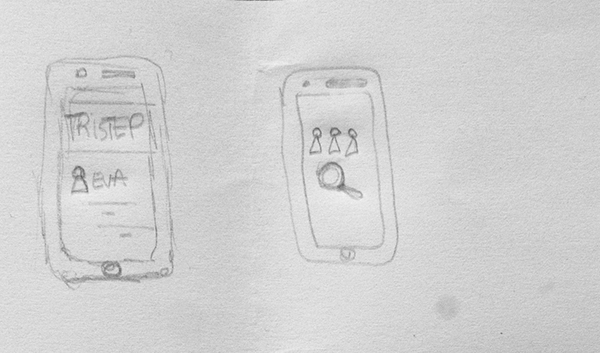 2. Eva turns on the app, inserts her project and she starts to search for a partner.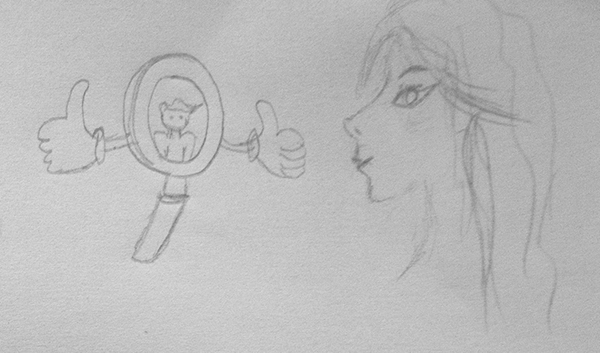 3. The app has recommended one and it seems like the perfect fit.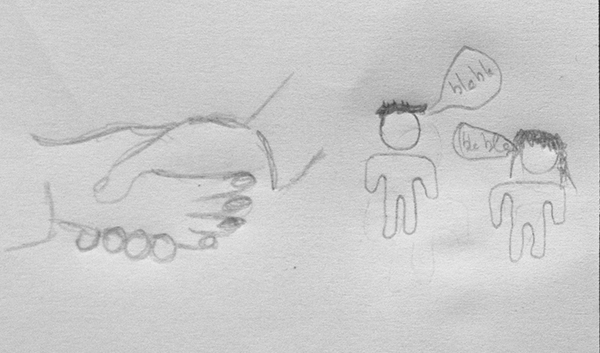 4. She sets up the meeting to talk a bit more in detail about the project.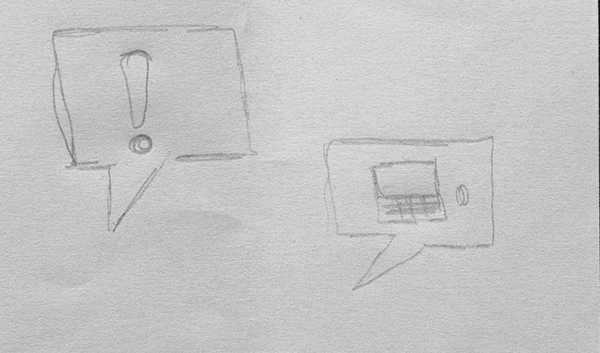 5. The project is nearly finished. Eva gets a notification on her mobile phone saying that there is one week left for the project to be finished. So she decided to finish the last details.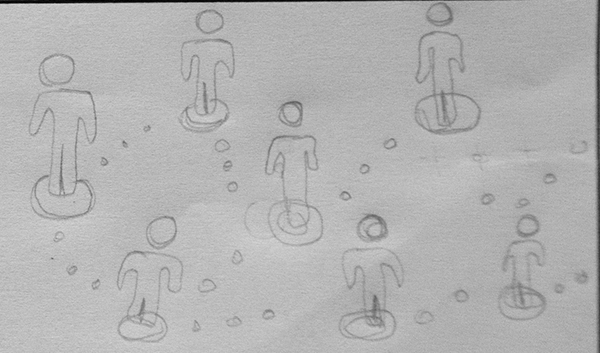 6. Eva is really happy! The project ended up to be a great success. Now it employs 200 people. The business really grown!
Wireframes
Wireframing different solutions with Balsamiq Mockups, which were then tested multiple times with some friends and colleagues.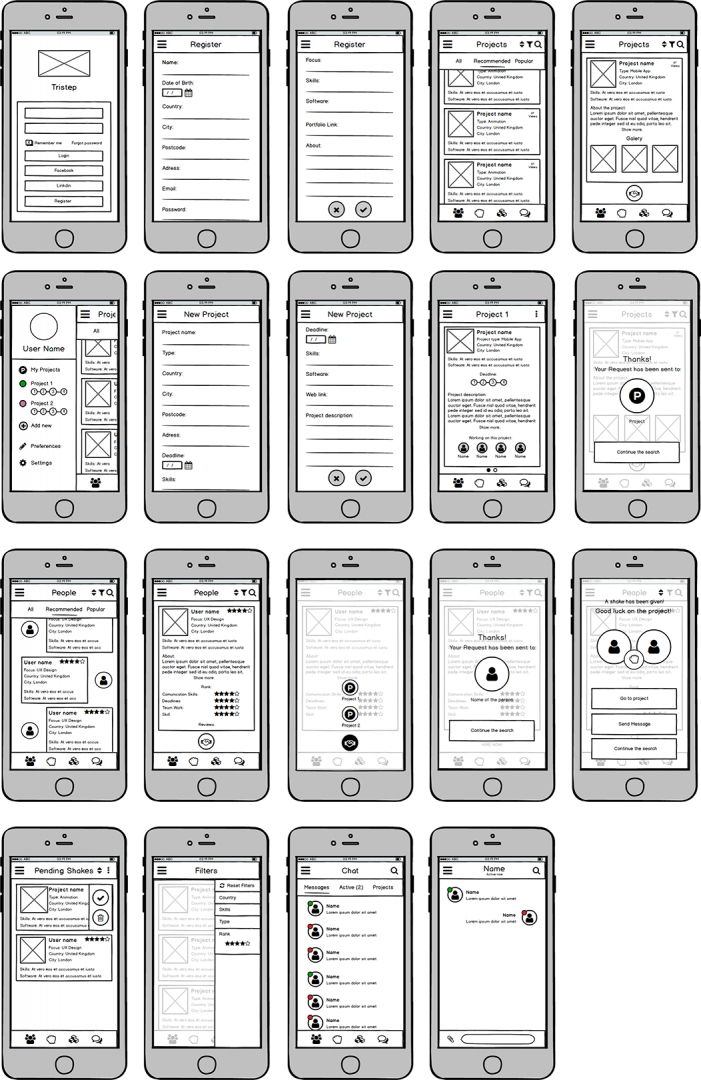 Interviews
A survey was conducted by electronic form, sent to a universe of 8238 people,
A total of 64 individuals responded within 24 hours, of whom 35 were male and 29 Female, of various age groups, whose average age is approximately 23 years.
When analysing the results, we can conclude that most respondents have an academic degree (72%), with the bachelor's degree being the dominant one (37.5%). Of the respondents, 67% are Students and in the area of engineering (83%). The way they use the most to share their files is the Dropbox (59.3%) followed by E-mail (52%) and Google Drive (52%). The least used is Redmine and Copy (1.56%). The main problem that these people say they carry out in joint projects is the lack of communication (73.4%) and incompatibility with the group (66%). The platform they use the most to communicate with each other is e-mail (72%) followed closely by Facebook (69%).
Screens
On Tristep you can search for new projects to work on. You be part of that project, develop your skills and maybe, who knows.. be the next big thing!
You can start you can search for a new project to work on, apply and then you just have to wait for them to accept your request. You can also see which projects are recommended to you, according to your skills and background.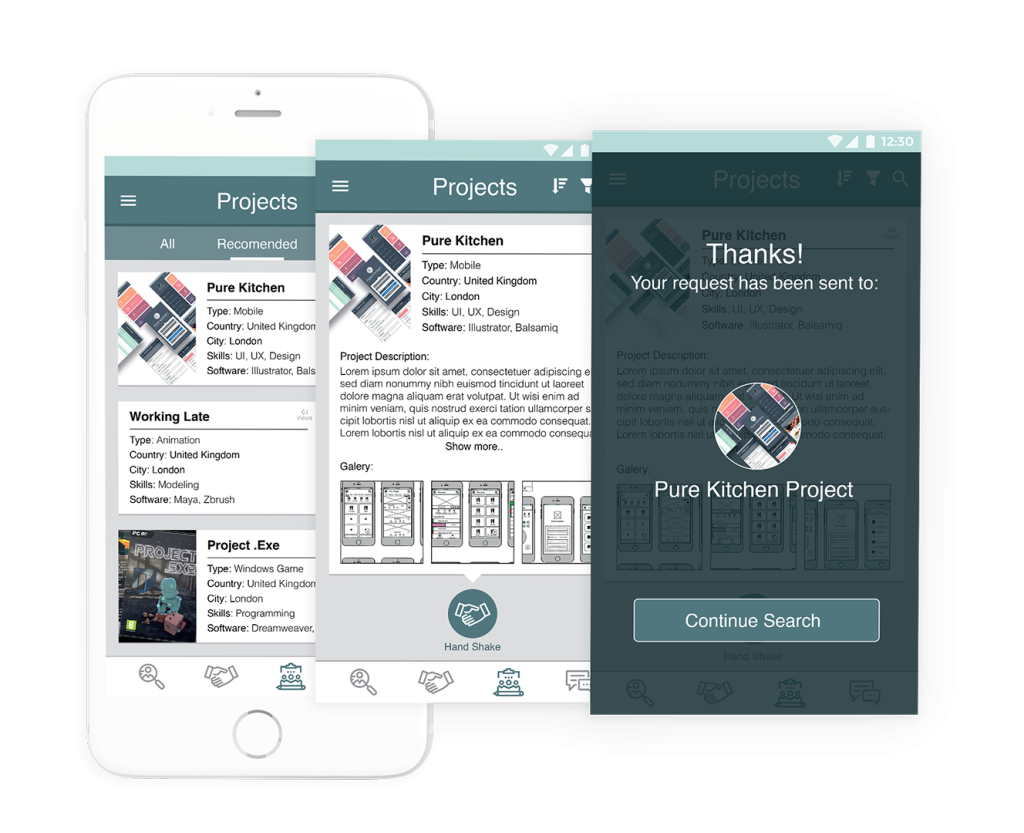 You can add new people to your projects, as soon as they will accept your request a hand shake will be give, this means that you now belong to that project. You can also see which persons are a better fit to your projects by tapping on recommended.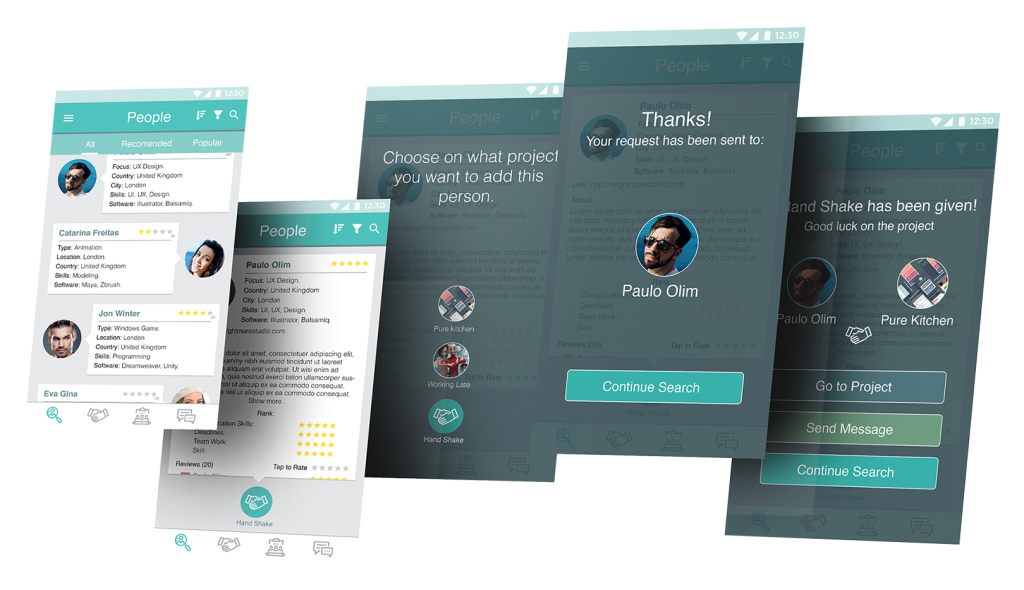 You can check the ranking and reviews from the people you are recruiting. Or use a filter if you find too hard to find. You can filter by country, skills, type or rank.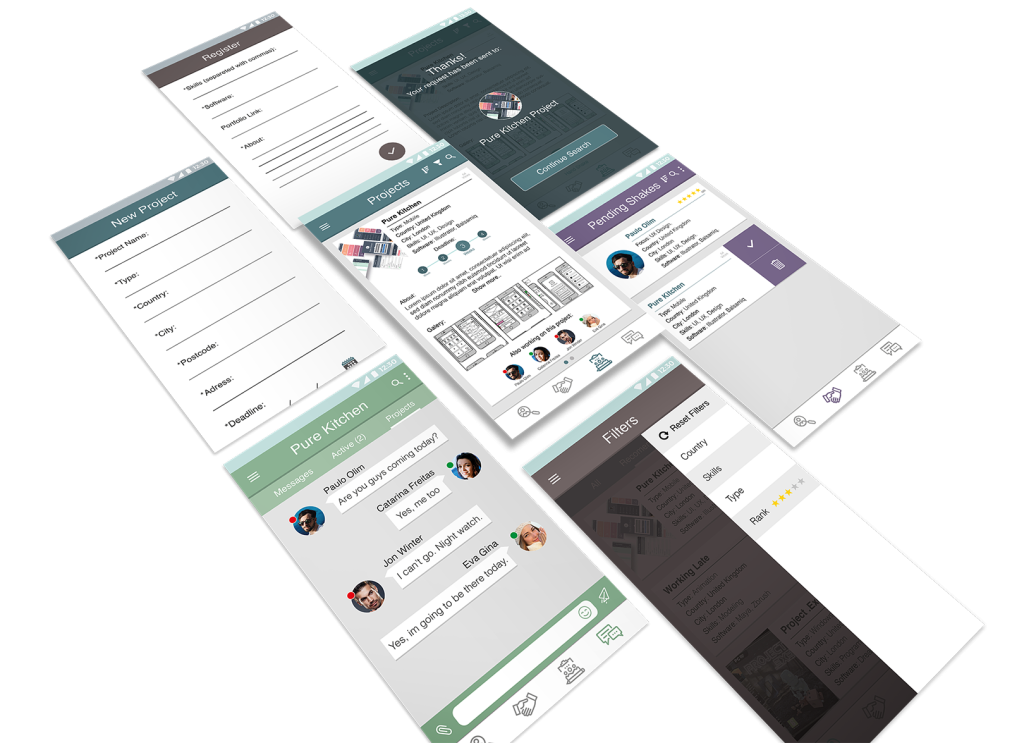 After you are inside the project you can check the time line for that project in weeks. When it is nearly finished it will give you a notification for you to be aware of.
Feel free also to check who are your team members or talk to them. Inside the chat you can send files, talk either with your colleagues or on your active project.
Pending hand shakes or requests can be either accepted or deleted according to your preferences.
Thank you
If you've made it this far, thanks for reading. I hope this gave you a peek into my design thinking and how I rationalise my decisions, as well as the way I work. Please leave a like or share to show your appreciation.